please vist them all thank you

The girl you just called fat...she's overdosing on diet pills.
The girl you just called skinny...she eats so much she feels sick afterward.
The girl you just called ugly... she spends hours putting makeup on hoping people will like her.
The boy you just tripped... he is abused enough at home.
See that man with the ugly scars... he fought for his country.
That guy you just made fun of for crying... his mother is dying.
Put this as your status if your against bullying. I bet 95% of you wont re-post this, but people who care will. HELP STAND UP AGAINST BULLYING.

Click Me!
Gangnam style
Pet's name:
Samson
Adopt virtual pets at Chicken Smoothie
I NO LONGER accept random friend requests!! so don't send me random friend requests please... or they will be ignored!

About me:
my name is Samantha i am a 16 year old girl and live in Sunderland, England.. i am a part time carer for my mum as she is disabled and i volunteer at scope every saturday 9am til 12noon. i am a big fan of the Skulduggery Pleasant (SDP) book series and my fav charecter is valkyrie cain (is pictured bellow) i also play myfreezoo, animaljam, Chicken smoothie and neopets under the same user name so if you play any of these games ad me as a friend :) i love mythical Beasts especialy dragons and i am a huge fan of anime, my fav anime tv series is pokemon and fav anime film is spirited away. I will be attending sunny con, for the second time next year, which is a festival/ convention to celebrate anime and Japanese culture it is going to be held in seburn hotel on the 23rd and 24th of march 2013 and it is held for anime fans aged 12+. i will post images of the convention after i have atended, i went last year and met veronica taylor who voices ash in pokemon and i now have her signature :). in the sdp series of books it says we all have 3 name our given name (the one are parents gave us) ,chosen name (the one we choose our self) and the name were born with a name (the name no one but the book of names knows and is the way to harness true power). so my given name is Samantha, my chosen name is samling and i dont know my born with name as i havent found the book of names yet lol.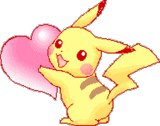 My game:

I breed mini pins, leonbergers and Alaskan Malamutes. if one of my dogs is not up for sale then don't ask to buy it because the answer will be no also unless i ask for one of your dogs I dont want it so don't try and sell me it and unless i ask for a private breeding offer from one of your dogs don't put one up for me. I rescue dogs from the sanctuary every 15 days the raise them up to full heath then sell them on unless it is a breed i am breeding then i keep it.