You Can Be Any Warrior Cat You Like :3
Just No Warrior Cats That Are Already In Use :3
Rules: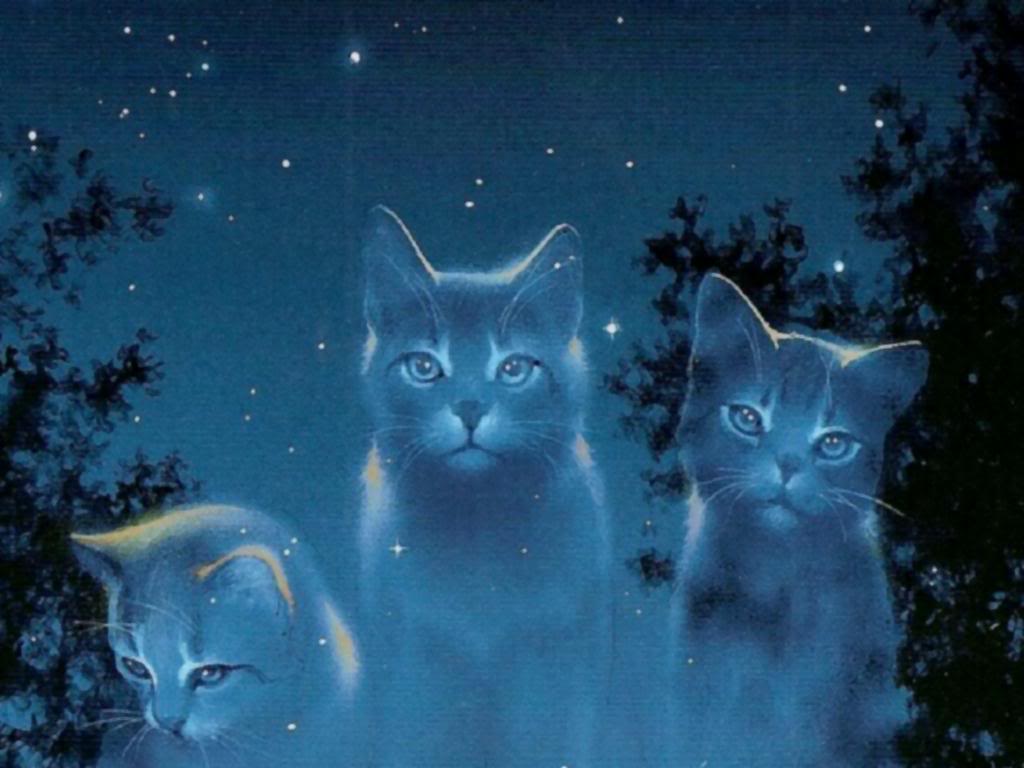 *No Swearing!
*Only Use Warrior Cat Speak!
*Mating Description Allowed. But Not Too Gross!
*Fighting Description Allowed.
*You Can Use Either Real Warrior Cats OR Made Up Cats :3
*You Can Cheat On Your Mate >:3 Which Is Bad :3
*If Your She-Cat Is "Expecting" Kits, You Must Have The Kits In 2 Days. That Is Approx 2 Months.
Warrior Cat Speak:
Kits ~ Baby Cats
Mouse Brain ~ An Insult
Crow Pecked ~ A Cat Explaining A Scruffy Cat
Marked Tree ~ A Tree That Is Marking The Territory Of Another Clan
Blue Brain ~ Dreaming About Another Cat (Or Crush)
Twinkle Nose ~ Sniffing
Starry Eyes ~ Looking Up At The Stars
Crow Nest ~ An Insult More Stronger Them Mouse Brain
Kit Cat ~ A Cat That Thinks They Are A Kit (Still!)
Moons ~ Months
Clans:
FirestormClan: Leader> Blazestar
SparkdarkClan: Leader>
WaterdroneClan: Leader>
WindClan: Leader>
SunClan (The Dead Cat Clan) No Leader
Forum:
Warrior Name:
Former Warrior names:
Gender:
Age:
Pelt Colour:
Mentors:
Apprentices:
Crush:
Mate:
Kits:
Clan:
Rank:
Other:
Played By:
Cats:
Warrior Name: Blazestar
Former warrior names: Blazekit, Blazepaw, Blazepelt
Gender: Male
Age: 4 years
Pelt colours: Orange, black and a bit of white
Mentor: Blackstripe
Apprentice: None yet
Crush: None
Mate: Would like
Clan: Firestorm
Rank: Leader
Other: Became leader when an illness struck the camp and he was the only one that didnt catch it
Played by: dogzrulez200