????????????
Every day, these dogs go through the hardships of being in such a hell-bound place.
Forced to fight for their lives, be treated like absolutely nothing. Some are forced to
breed and produce puppies that will only have to go through the same thing their
parents do. It's a neverending cycle, and it's awful..
Will You Survive, it the adrenaline enough to keep you going?
???????
-Be Nice To everyone
-Proper spelling and grammar
-No swearing
-All Dogzer/Dreamzer rules apply
-No sexual or birthing scenes, those go through PM if wanted
-You cannot god-mod (Ex. Moonie threw Phil into a tree and killed him with her huge fangs)
-Character drama is encouraged, Player Drama isn't allowed
-Unlimited Charatchers as long as you play them all
-You can decide what open characters do, just don't make it something like "Nora killed Akita."
-Drama's encouraged, just alert the director and manager if you need a form change
-Litters range from 1-8 pups, It usually gets smaller the smaller of dog. The person who owns the female keeps the runt.
-Your dogs can have puppies with each other, they just can't be mates.

Indoor Kennels
The Indoor Kennels are the ones that are typically used for winter and fall, usually when it's cold.
However, dogs are kept in the Kennels in summer and spring if the humans aren't bothered with
switching them out. The dogs can talk to one and other and play, since their is no walls.
this is quite dangerous however, as aggressive dogs are able to fight and attack other
dogs at will.
Outdoor Kennels
The Outdoor Kennels are typically used in summer and spring, since it gets hot outside
and the dogs like to cool down. However, they have been put outside in winter time even
though it's snowing and freezing cold. Just like the indoor Kennels, dogs can walk freely around
and talk to one another, even possibly fight each other.
The Run
On a daily basis the dogs can be taken outside to stretch their legs and romp around further,
they will sometimes be placed with bait dogs or breeders if the humans want the fighters
to train and fight other dogs or breed and are to lazy to take them to the breeding room.
Usually though, dogs just talk and socialize.
Fighting Ring
This is the place where lives are taken and dogs a placed bets on
To see who will win. They are placed in the Kennels next to the actual
ring before they're sent out to the ring, usually just waiting it out and
watching the others fight eachother. Occasionally, a fighter will be
put in the cages with a dog that the trainers find the fighter has a
liking too, though the ones that are the fighter's interest have to
watch them possibly get mauled or killed.
Breeding Room
Here is where the dogs are taken and forced to breed with eachother.
The human that takes the dog out will usually watch the dogs to make
sure they listen, though sometimes they just shut the door and leave
and come back later. If a dog doesn't breed, they are often punished
and used as a bait dog for a day.
?Ranks?
*can be two ranks (example: breeder + champ fighter or breeder + bait dog)*
Breeders-They are most of the females here who are bred,though there is a few males who breed aswell
Fighter-Almost all the males,They fight each other and are bred with the females from time-to-time. They also is a few females
Pups-Self explanatory,They don't fight or breed yet and stay with their mother
Ring Champs-These are the champion fighters who have won countless times,They have now breed more than other fighters but still fight.
Bait Dogs: Used as bait for the fighters to practice with, generally the weakest dogs
?Forms?
Adult (1 yer or higher)
Name:
Nickname:
Age:
Gender:
Breed:
Rank:
Personality:
History:
Crush:
Mate:
Pups:
Kin:
Theme:
Other:
Played By:
Pup (0-12 months)
Name:
Nickname:
Age:
Gender:
Breed:
Future Rank:
Personality:
Parents:
Kin:
Crush:
Mate: (probably only for dogs 8+ months
Theme:
Other:
Played By;
Breeders

Name: Marlena
Nickname: Lena
Age: Three
Gender: Female
Breed: Aussie Shepherd
Rank: Breeder
Personality: Marlena is intelligent and often friendly dog, which has gotten her into problems with more aggressive dogs. She prefers peace over havoc though this hasn't stopped her from getting into fights and arguments with others, she is willing to push a few buttons to get what she wants and is stubborn occasionally of she has her head set on something. She's usually quite kind and motherly to pups though, very welcoming to them.
History: Marlena was originally a family's pet, though once they had another child they got rid of her and placed her here, thinking it was a good place.
Crush: open
Mate: open
Pups: all sold
Kin: unknown
Theme: down - fitfth harmony
Other: n/a
Played By: EclispeWolf

Name: Stella
Nickname: Stell
Age: 3
Gender: Female
Breed: English Setter
Rank: Breeder
Personality: Energentic, Confident, Warm, Loyal, Compassionate, Dependable, Trustworthy
History: Stella has a long line of purebred setters, though her breeders were in debt so had to sell her at a low price and sold her to the wrong person. This person worked for the fighting place and used her as a breeder when she was old enough.
Crush: open
Mate open
Pups: none currently
Kin: unknown
Theme: bonbon - era istefi
Other:
Played By: EclispeAngelWolf
Name: Sizzle
Nickname: None
Age: 2 1/2 Years Old
Gender: Female
Breed: Labrador/German Shepherd Mix
Rank: Breeder
Personality: Sizzle isn't the one to give up easily, She is stubborn and doesn't quit, She hates males and will snap if they try anything, She is nice towards females and can be a true loyal friend, She voices her own opinions alot, She is open minded and can be playful everynow and then, She loves pups but doesn't want any of her own..
History:Secret
Crush:Impress me
Mate:No
Pups:Not yet
Kin:None
Theme:Unknown
Other:
Played By:Karissa01
Name: Ghost
Nickname: None
Age: 2 and 1/2 years
Gender: Female
Breed: Irish Wolfhound
Rank: Breeder and Fighter
Personality: Ghost is a lively female who is outspoken and stubborn. She speaks her mind and is extremely headstrong, defiant, and opinionated. Despite her size, she isn't an aggressive dog and refuses to fight unless attacked, but rather a sweet and friendly dog on occasion. Ghost is motherly and protective, as well as loyal to her trusted and loved ones. She can also be a big flirty when she chooses.
History: Ghost was born on the streets and left alone as a puppy. As soon as she began to grow animal control was called because people feared her size and she was taken to a pound. Ghost only stayed there a few weeks at most before a sweet looking woman came in and purchased her, before turning around and selling her straight to his place. She has been here since she was a year old.
Crush: None
Mate: None
Pups: None
Kin: Unknown
Theme: *None yet*
Other: She is mainly a breeder, bu occasionally brought out to fight if the spectators want something new.
Name: Paradox
Nickname: Dox
Age: 3 years
Gender: Female
Breed: Belgian Malinois
Rank: Breeder and Bait
Personality: Paradox is a painfully bold and stubborn dog. She is outspoken and protective, standing up for what she believes in and who she cares about. Dox is an intelligent female, despite what the humans think, and defies them as much as she can. She is surprisingly aggressive despite her overall calm demeanor and hates to admit it, but loves a good fight every once and a while to get her blood pumping.
History: Paradox was born to a police dog and raised to take after her parents in the line of duty. Once they were old enough, her litter was passed out to police to train them. She was stuck with a cruel and abusive owner, fueling her hate for humans from the beginning. As a young dog she did everything she was told and never understood why her human beat her. One day she lashed out at the man, biting his leg and sending him to the hospital where they had to remove the leg because trhe damage was so extensive. The day he got back he locked her in a cage after muzzling her. He made some calls and that night a van came to get her. She was thrown in the back and taken here, trhe last she saw of the man was the driver handing him a stack of green bills. When they got to this place they immediately began to try and train her for fights, excited to have a police dog who was 'trained' and 'experienced' as the man had said. Paradox was aggressive with the humans but refused to fight any of the bait dogs, even when provoked. The humans believed she was just dumb and after months of trying finally put her as a simple breeder.
Crush: None
Mate: None
Pups: None
Kin: Unknown
Theme: *None yet*
Other: None
Played by: piyisgood135
Name: Miracle
Nickname: N/a
Age:1 Year & 11 Months
Gender: Female
Breed:Field Spaniel
Rank:Breeder
Personality:Miracle is one of the more shy timid dogs, She has major trust issues and is scared of her new suroundings, She likes avoiding trouble all together and keeps her head down, She can be naive at times and is very submissive, She has huge good mother instincts and whenever she has pups she is a new dog She is aggressive stands up for herself attempts to make friends etc.
History:Doesn't want to talk about it
Crush:No..
Mate:It would be nice one day
Pups:It'd be nice if i actually had pups with someone i love
Kin:No
Theme: Taylor Swift - Safe and Sound
Other:Has had one litter of pups in the past and is currently in heat
Played By: Karissa01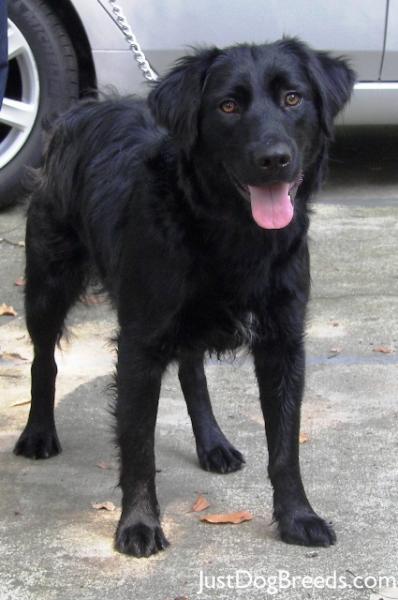 Name:Dozer
Nickname:N/a
Age:3 Years Old
Gender:Male
Breed:Flat Coated Retriever
Rank:Breeder + Fighter
Personality:Meet & Find Out
History:Dozer has lived his whole life as a stray and in an out of the pound. He was born on the streets, His mom gave birth to him and two brothers and one sister we learned to survive on the streets as a pack until one day we were all capture be animal control. My siblings and i were all adopted out but i don't know what ever happen to my mom. But i accidentally peed on their floor and they kicked me out and for two whole years i was a stray alone on my own and then on my birthday when i turned three i was picked up my the 'Owner' i have now.
Crush:Impress Me
Mate:I wish
Pups:Maybe one day
Kin:N/a
Theme: One Day You Will Be Fine - Kari Kimmel
Other:N/a
Played By:PureGoldens

Name: Dreamer
Nickname: Dream
Age:2 Years Old
Gender: Female
Breed:Ibizan hound
Rank:Breeder
Personality:Meet & Find Out
History:Dreamer is a rare breed and was originally born on a farm to herd anything the farmer wanted her too. She was the second best apart from her brother Thunder. But they worked amazingly as a team until one day Someone stole dreamer from the farm and sold her to where she is now and she never seen her beloved brother, mother, father, farm owner or farm again..
Crush:Impress Me
Mate:N/a
Pups:N/a
Kin: N/a
Theme:Dreamer - Kari Kimmel
Other: N/a
Played By: PureGoldens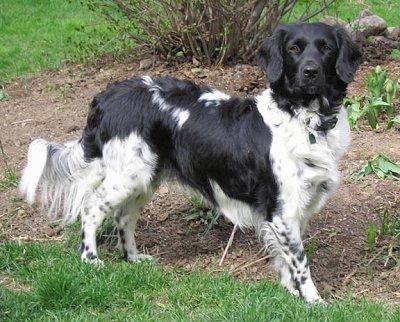 Name:Rave
Nickname:N/a
Age:1 Year & 8 Months
Gender: Female
Breed: Perdiguero Portugeso Mix
Rank:B-breeder..
Personality:Meet & Find Out..
History:Doesn't wanna talk about it..But you can always ask me..
Crush: ...
Mate:No..
Pups:N-no..
Kin:N/a
Theme:Don't Deserve You - Plumb
Other: This will be her fist heat
Played By:PureGoldens
Fighters

Name: Caesar
Nickname: Cae
Age: Three
Gender: Male
Breed: Pitbull
Rank: Fighter + Breeder
Personality: Caesar often comes off as a bit pushy to others, as he can be quite stubborn and likes to get what he wants. He usually is quite civil with needs, as he won't ask for something druastic unless he believes it's absolutely necessary. Caesar has been known to snap at he humans, resulting in multiple punishments and scars from such things.
History: Caesar was a guard dog for someone who worked with the government, though after he failed to protect him From an intruder he was sent here.
Crush: open
Mate: open
Pups: all sold
Kin: one deceased the rest unknown
Theme: Attention — Charlie Puth
Other: n/a
Played By: EclispeWolf
Name:Lucifer
Nickname: None
Age: 3 Years Old
Gender: Male
Breed: American pitbull Terrier
Rank: Breeder & Fighter
Personality: Meet
History: Secret
Crush: No, Impress me
Mate: No
Pups: None yet
Kin:No
Theme:She belongs to the game - Trey
Other:
Played By: Karissa01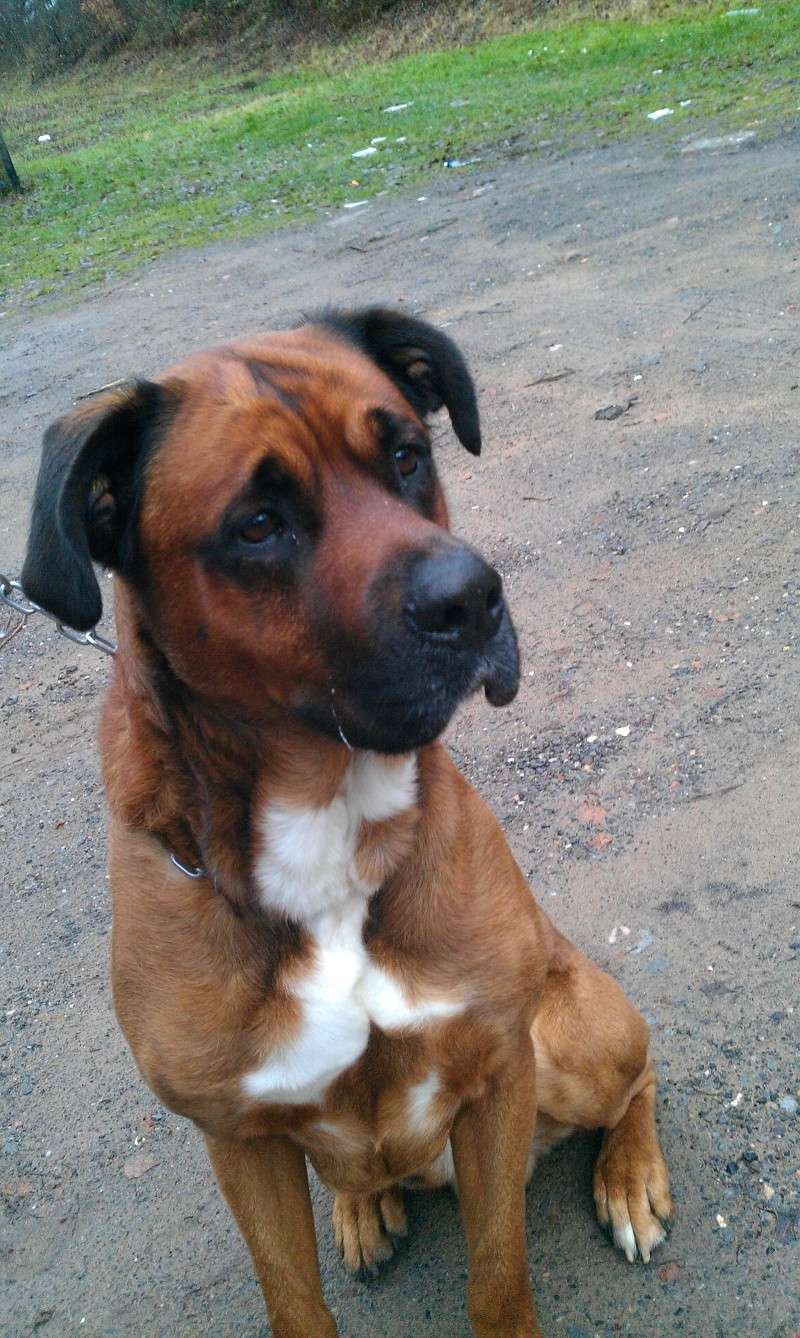 Name: Maddox
Nickname: Dox
Age: 4
Gender: Male
Breed: Rottwieler Mix
Rank: Fighter + Breeder
Personality: Wip
History: Maddox was a guard dog to a small family in the country side, used for both protecting the family and their flock of sheep that they cared for. He took his job seriously and cared very much for the family, though when they were in debt they were forced to sell him here. Maddox was then trained and forced to go through the worst conditions to survive.
Crush: open
Mate: n/a
Pups: n/a
Kin: unknown
Theme:
Other:
Played By: EclispeAngelWolf

Name:Jasper
Nickname:N/a
Age:4 Years Old
Gender:Male
Breed:CoonHound
Rank:Breeder + Fighter
Personality:Meet & Find Out
History:Jasper was born into a puppy mill situation and he lived there for a good three years until the case was reported and his owner went to jail and all the animals on the property were in the custody of animal control i was adopted out to this man..my new owner the place im at now..I've been here for a whole year and this place is tearing me apart..
Crush:N/a
Mate:N/a
Pups:N/a
Kin:N/a
Theme: 2 Poor Kids - Ruth B
Other:N/a
Played By: PureGoldens
Name:Savage
Nickname:Sav
Age: 2 years 3 months
Gender:female
Breed: Pit bull
Rank: fighter
Personality:Savage when fighting but friendly outside the ring
History: No one know for sure
Crush: none
Mate: none
Pups:none
Kin:none
Theme:none
Other:
Played By:Candiegirl
Name: Shasta
Nickname: Shas
Age: 4
Gender: Male
Breed: Husky X Wolfdog
Rank:
Personality: Shasta is a dominant, dark male. He makes sure that he is considered a dog to be feared. Shasta likes to be on top of the chain of dominance, often getting into fights because of this. He can be flirty, though never actually feels any feeling of true love towards any female he flirts with, he's broken more hearts than can be counted with. Overall, he's a ruthless dog who isn't afraid to break your bones or you heart. However, if he find that someone who can break through his rough exterior he makes a loyal companion who would protect you at all costs.
History: Even in the beginning of life, he was abused and always treated like nothing. His owner was someone who supplied the fighting places with new dogs that would have a strong and fearless attitude and often scary look. He was pushed to the limit to fight and attack, some his siblings couldn't cope and passed. He watched his mother be killed by another dog in a fight, and he was forced to kill his own brother in a fight once. This emotionally scarred him, and he never speaks about it.
Crush: theirs a few pretty feas around..
Mate: no.
Pups: a few litters, doesn't actually know them personally
Kin: Dead.
Theme: Take Me To Church - Hozier
Played By: EclispeAngelWolf
Champs
Name: Ares
Nickname: Killer
Age: 4 years
Gender: Male
Breed: Kangal
Rank: Champ + Breeder
Personality: Ares is gruff and often rude to other aggressive dogs, though can be a bit softer to females. He can be moody at times, often lashing his anger out on other dogs. He is confident and determined, the brute often hard working to achieve his goals. He's flirty and persuasive when he wants to be, though at other times he can be downright brutally mean.
History: Bred in Germany and used in the military for a year before being transported here. Something went wrong with his transportation and he wa sent of to the wrong person, one who would eventually give him here.
Crush: good luck with that
Mate: n/a
Pups: n/a
Kin: deceased
Theme: Bezerk - Eminem
Other: n/a
Played By:EclispeWolf
Name: Brutus
Nickname: Brute
Age: 5 years
Gender: Male
Breed: German Shepherd
Rank: Champ and Breeder
Personality: Brutus is an Observant and calculating dog. Despite his seemingly rash actions, he thinks almost everything through. He is rather aloof and tries to emotionally distance himself from other dogs here, secretly afraid to get attached the anyone in fear of losing them. Brutus is cold and even hostile at times, not afraid to fight for what he believes. He's stubborn, headstrong, and aggressive. Though he distances himself from others her can be quite flirty and charming if he tries. Brutus can be sweet and playful, even protective if you gain him trust, though it's difficult.
History: Brutus was born to a German Shepherd breeder in Germany. His parents were top of the line and his litter sold for thousands of dollars. He was sold to America at four months old to a young couple who claimed they didn't want children. He had a happy life for the next year and was even trained as a show dog. When he was one and a half years old the couple came home with a baby. Brutus loved the baby as much as the rest of his family. After another year when the family was asleep someone broke into the house. He was sleeping in the child's room when the person came in with a knife, not seeing the huge dog. By then Brutus had noticed the person and had started growling, knowing the person had bad intentions. The person didn't notice and as they brought the knife down, he attacked the person to save the child. The noise woke everyone in the house and the police were called as they got him off the injured robber. The family decided to keep this to themselves but grew even more attached to the dog for saving their child. Word spread but as rumors go, the story was changed and soon the whole neighborhood believed there was a dangerous killer dog. Despite this, no one wanted to do anything until one man stepped up and said he would get rid of the dog. In the middle of the night he managed to get Brutus out and into a cage in the back of his truck. He then gave him to another man who brought him here. He was only two but they started training him to fight. That was difficult at first because he was such a friendly dog but as they began beating him and setting vicious dogs to attack him he started to catch on. After only a year when he was three he was a skilled fighter and he has been fighting since.
Crush: None
Mate: None
Pups: None yet
Kin: Unknown
Theme: *None yet*
Other: He is large for a German Shepherd, and that were he got his nickname from
Played by: piyisgood135
Pups
Name: Olive
Nickname: 'Liv
Age: 3 months
Gender: Female
Breed: Mixed
Rank: Puppy(Future breeder)
Personality: Olive is naturally quite a timid, submissive pup, as she was the runt of the litter. She is quite inquisitive, and can often bombard the other dogs with questions. Olive is quite skittish, and has several irrational phobias. She is extremely clingy to dogs she forms close bonds with, and not very independent. Although most don't recognize this trait within her, Olive is quite intelligent for a puppy. She is very loyal and trusting to those she forms close bonds with. History: Olive's first memories were at an animal shelter, as she and her 5 siblings were part of an unwanted litter. She was adopted quickly, by a kind family who loved and cared for her. Olive bonded quickly with her new human family, but spent barely a month with them before being stolen from her own backyard by the workers at the facility. She misses her family dreadfully, and many of her nights at the facility are sleepless.
Crush: Open
Mate: Open
Pups: Open
Kin: None in the roleplay.
Theme: Open
Other: N/A
Played By: KatarinaV
Bait Dogs
Name: Saber
Nickname: N/a
Age: Just turned 2 years old three days ago
Gender: Male
Breed:Nova Scotia Duck Tolling Retriever
Rank: Bait dog & Breeder
Personality:Saber is super friendly and tends to stay out of others way. He is submissive and doesn't like causing harm to others. He can be very romantic with someone he loves. He is a complete goofball and enjoy making others smile/laugh. He is a natural flirt but tends to mess up around his crush. He likes keeping the peace and is very protective over those he loves. He loves cuddling and is a major lovebug. He doesn't believe in fighting but will to protect those he cares about.
History: ...
Crush: ...
Mate:I wish
Pups:None
Kin:No
Themeavid Lambert - Outlaws
Other:N/a
Played By: Karissa01