Hunters of the Night
The story of the vampires
Thousands of years ago, three brothers were born into a farming lifestyle. They had strange reactions to the sun forcing them to work at night. As they began to grow, they realized they had a strange hunger for blood. They would hunt together, but people started to panic when people began to go missing. The brothers realized they had powers and that blood made them more powerful. Driven by their hunger, they began to kill without remorse. The killings sparked a resistance towards them, thus, the vampire hunters were born. The brothers soon split apart to avoid being caught, and began to slowly create new vampires. As new vampires began to show up, the vampire hunters started to find new and creative ways to deal with them. One day the hunters found the brothers and were able to take them all down. The hunters continue to hunt down the few survivors even today. Now, vampires are forced into hiding to avoid hunters. The only question left is how long will the vampires be able to survive?
Rules
*No stealing others characters
*No relationships between your own characters
*Don't kill others characters without their permission
*No god modding (Even though vampires are stronger than humans)
*Only realistic pictures
*Have Fun
The types of Vampires
The Erebus Vampires: These are the vampires that primarily stay in the shadows. They have the ability to disappear into thin air. They tend to be more aggressive then the other vampires and primarily listen to their instincts. These vampires are also very cunning and cruel.
The Alcaeus Vampires: These vampires are the strongest of the vampires. They tend to be bulkier than normal humans making them stand out a bit more. They have the ability to lift almost anything and they can overpower people easily. These vampires tend to fight dirty and stick to themselves.
The Helios Vampires: These vampires are are able to blend into crowds because of their unique powers. The vampires can stay in the sun for short periods of time making them more like humans. They are the nicest of the vampires and they care about humans, rather than see them as food. These vampires are very rare due to most of them being killed over time.
Forms
Vampire
Name:
Nickname:
Gender:
How old they look:
Age:
Description: (History, personality, looks)
Crush:
Dating:
Married To:
Kids:
Type of Vampire:
Other:
Played By:
Vampire Hunter
Name:
Nickname:
Gender:
Age:
Description:
Crush:
Dating:
Married To:
Kids:
Other:
Played By:
The Vampires
Name: Caspian Winters
Nickname: Casper
Gender: Male
How old they look: 24
Age: 477
Description: He has light blue eyes and light brown hair. He has a few tattoos on his arms and one on his back. He is quite mysterious and tends to keep to himself. He is very curious which can get him into trouble. He doesn't trust others easily, but will protect his friends at all costs. He has a particular hatred for vampire hunters since his older brother became one a long time ago. He is rebellious and doesn't follow rules. He grew up on a small farm in Romania with his brother. Caspian and his brother were very close, but one day one of his brothers friends came over in the night and attacked Caspian. He managed to kill his attacker but not after getting bitten. He slowly changed into a vampire and when his brother noticed he tried to kill him. He fled and his brother joined a group of vampire hunters.
Crush: No one
Dating: No one
Married to: Nobody
Kids: None
Type of Vampire: Erebus
Other: He wears a necklace his mother gave him as a child
Played By: Gecko319
Name: Keyani Romaina
Nickname: Yani
Gender: Female
How old they look: 300 years old
Age: 160 years old
Description: Keyani is quiet,level headed and smart. she does have a sarcastic side to her that often gets her in trouble. She's loyal. she doesn't really have a mean bone in her soul unless you pick and mess with the one's she cares about the most. Keyani is sometimes stubborn and hard-headed. When she's angry or irritated she does go off the deep end. she's a girl who likes to have fun with her friends but can be mysterious and appear at random times without being seen.
Keyani was born as a human and her parents lived until she was 21 in human years her mother passed away from a cancer and her father was killed in the army . She did have a sister and brother but doesn't have contact with them and probably never will again. Keyani has light brown hair that fades into a blonde at the end with blue eyes , she does have a couple piercings including her nose.
Crush: Casper of course
Dating: None yet
Married To: None yet
Kids: Someday
Type of Vampire: Erebus
Other: Keyani doesn't like to be seen.
Played By: Troicstory2000
Name: Lucy Grey
Nickname: Luc
Gender: Female
How old they look: 200 years old
Age: 80 years old
Description: Lucy is your spunky and trouble making kinda girl. she doesn't really care for human interaction and stays to herself and she's shy. Lucy is a rebellious and spontaneous kinda person. she's good at sneaking up on people. Lucy was born as a normal human until her child hood became troublesome and her father bit her and leaving her out in the woods alone to defend for herself. Lucy has dark brown hair that fades into a red with brown eyes.
Crush: your joking right?
Dating: umm i don't think so..
Married To: absolutely not.
Kids: no thank you!
Type of Vampire: Alceus
Other: Keyani is her bestfriend.
Played By: Troicstory2000
Name: Scarlet Kendell
Nickname: Scar (she goes by this don't call her Scarlet)
Gender: Female
Age they look: 22
Age: 412
Description: Scar is very Secretive. She is very observant and knows what people are really like than what they portray. She will tell you what is wrong with you and use it against you if need be. She is known for out smarting others due to her intellect. She has a way of saying things that could hurt people and she uses it to her advantage. She comes off as a smart elicit to some when really she knows. She is known to have a depressed side to her but usually doesn't show it. At night she will sneak out and hide herself from others (usually in the trees). She feels as though she doesn't belong anywhere. She has anger issues and will likely snap at those who are ignorant. She is very skilled when it comes to killing others. She pretends to be loyal but will Quickly stab you in the back though most don't know it. Scar grew up in a strict home where they made her study a lot. Her family never spent time together unless it was for a intellectual event, but even then her parents where disappointed in her. Her parents would drag her down and tell her that she was worthless. It she made below a 100 in school she would be sent straight to study with no food. When she turned 18 and moved out she was free. She vowed never to be like her parents. When the apocalypse came she hadn't spoken to her parents for a year. She survived a hurricane and she now doesn't know what happened to her parents.
Crush: None
Dating: She prefers not to get involved with love
Spouse: No
Kids: She doesn't want any
Pets: None
Type of Vampire: Alcaeus
Other: She is fluent in German and when she gets angry she insults people in German. If she speaks German she is most likely mad or insulting you.
Played By: DaysGoBy5541
Name: Adelram Floros
Nickname: None
Gender: Male
Age They Look: 25
Age: 2,761
Description: Adelram is very straightforward and likes to get right to the point. He can be a bit controlling at times which makes others mad. He is a bit aggressive towards others, making him a bit of a loner. He is very observant and can pick up on things quickly. He is a quick thinker which helps him in situations. He grew up in a small village outside of Athens Greece. His small family was always struggling to make enough money to survive. When the Peloponnesian War started, his parents sent him off to fight. He never wanted to be a fighter, but this is what his parents wanted so he went. He was quick to adapt the way of a soldier and was soon fighting for Athens. After a few years of fighting, he was turned into a vampire. He didn't know the full extent of what was happening to him, so he hid under his armor from the sun as much as possible. He fought until the war ended, 27 years later, and went home. He found his parents had been killed in an attack and he was devastated. He took to fighting as an escape from reality, but people were beginning to notice his abilities. He was cast out of the city after a few years and started to travel around. Adelram has short black hair with light blue eyes. He has many scars along his arms and back, but he has covered them with tattoos. He had a small ring from his days as a fighter which he keeps with him.
Crush: None
Dating: I haven't dated in a long time
Married To: No one
Kids: None
Type of Vampire: Helios
Other: He still has a sword and armor from the war
Played By: Gecko319
Name: Raven King
Nickname: Nah
Gender: Female
How Old They Look: 21 years
Age: 934 years
Description: Raven is tall and muscular with long, dirty blond hair and blue eyes. She had tattoos and piercings, and has a thing for rings and chunky bracelets. She is stubborn, headstrong, and rebellious, though she is also adventurous and driven by her curiosity. She is blunt and sarcastic and is much like her best friend, Angel, though she is much more considerate. Raven was born to a poor farming family and as soon as she was of age they were looking to marry her off. She was sent to an older man with a short temper. For a while things were okay, and then he got angrier and tried to take advantage of her when she rejected his advances. Instead of succeeding, he ended up biting her, turning her without meaning to. Once he realized what he'd done he sent her away and she happily left, and had been on her own until she met Angel. Then they later moved in with Gypsy.
Crush: None
Dating: None
Married to: No one
Kids: Nope
Type of Vampire: Helios Vampire
Other: While she is much calmer and more peaceful that other vampires, she doesn't value human life as much other Helios Vampires.
Played by: piyisgood135
Name: Angel Knight
Nickname: Just Angel
Gender: Female
How Old They Look: 23 years
Age: 298 years
Description: Angel is tall and lithe, with long legs, standing at 5'8". She had silver hair golden eyes, along with multiple tattoos and piercings. Angel is anything but what her name would suggest. She's aggressive, rebellious, harsh, and lacks any kind of filter. She seems to enjoy pushing people's buttons and testing limits, and loves causing trouble, being extremely mischievous. She's impatient, sarcastic, manipulative, and untrustworthy, being truly loyal to almost no one. Angel is flirtatious and persuasive, and with often toy with others for her entertainment, though she can be kind and even sweet and funny at times. Angel was born into a strict and abusive home, her mother doing nothing to stop her father's anger. He spent years trying to break her spirit, but she only got worse as she got older and eventually she was thrown out. She found a guy and moved in with him, and was even expecting a baby, but one night she as attacked by a vampire. She barely escaped with her life and she lost the baby, returning home. When the man found out what she turned into he cast her out on her own and shes been on her own since. She has a soft spot for kids, though does her best to avoid them, still bothered by losing the baby.
Crush: None
Dating: Nah
Married to: No
Kids: None
Type of Vampire: Erebus Vampire
Other: Lives with Raven and Gypsy
Played by: piyisgood135
Name: Gypsy Mikeller
Nickname: None
Gender: Female
How Old They Look: 20 years
Age: 1,049 years
Description: Unlike most Alcaeus Vampires, Gypsy is rather small at only 5' 4" and skinny, but toned. She had dark teal hair and bright violet eyes, something that happened after she was turned, along with a tattoo of a Phoenix of her shoulder. Gypsy is quiet and observant, though she's extremely intelligent and quick thinking. Despite her small size and seemingly submissive nature, she isn't one to be messed with, easily overpowering most physically and mentally and won't hesitate to protect herself and those she cares about. She doesn't trust easily and isn't always the most trustworthy, looking out for herself as number one. Gypsy was born in a poor European town to a peasant ranking family of ten, her being the middle child. As she got older she felt ignored and wanted attention, which she got from a man she met while out one day. They spent the days together, but never nights. One night when she was out walking he attacked her, not realizing it was her, but didn't kill her. When he realized it was her he took her to his house to let her stay with him, knowing she couldn't go back to her family as a vampire. When she turned her hair and eyes changed colors and never returned to normal. She and the man stayed together for a while before he disappeared one day and she never heard from him again. A while back she met Raven and Angel, and they all live together in a house, though she isn't extremely close to either. Despite that she does care for them as if they were family. Crush: None
Dating: None
Married to: No one
Kids: No
Type of Vampire: Alcaeus Vampire
Other: Lives with Angel and Raven
Played by: piyisgood135
Name: Lucinda Myth
Nickname: Lucy
Gender: Female
How old they look: 20
Age: 650 years
Description: She is tall with black hair, pale skin, and light blue eyes. Years ago when she was still human she thought she was in love with a vampire. At the time she didn't know he was a vampire and when she got married to him sealing her to him he made his move to turn her into his mistress forever. Lucinda got turned but didn't stay with him. After she turned she turned her back on him and staked him in the heart. After 150 years passing she vowed to never fall in love again after so many people turned against her making her ice to the bone. She in no longer the sweet and kind girl she once was but the nasty and ferocious women she is today. Don't let her looks fool you she is one mean vampire preying on the humans.
Crush: None
Dating: Nope
Married To: Uh uh
Kids: Bwahaha no
Type of Vampire: Erebus
Other: When she is out at night stalking the town she likes looking at the night sky looking at the stars. That's the only peace in her world.
Played By: Loading......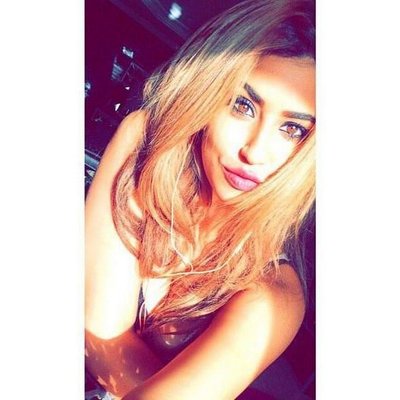 Name: Sekhmet Bomani
Nickname: Sek
Gender: Female
How old do they look: 23
Age: 1,800
Description: She was born into a royal family in ancient Egypt. She grew up living a privileged life until a famine swept across the land killing many people. During the time between the New Kingdom and the Middle Kingdom, she was turned by a vampire in the middle of the night. All was well until a new threat came into Egypt, the Greeks. Egypt was prospering at the time but, wasn't able to hold them back. She was pharaoh at the time, but someone else kicked her out. She traveled the land trying to rally up a small army to fight back, but to no avail. She was kicked out of Egypt and a new pharaoh was put in her place. She wandered around for a bit before going over to other civilians to live and stay alive. Along the way, she came across a sword at a small market, and she was mesmerized by it. She took it with her on her travels, never realizing the full extent of its power until another vampire attacked her. She realized the sword had been made with some type of metal that stops the healing process of a vampire. She has since carried it around with her, and uses it for her own uses.
Crush: Hmm, well
Dating: No one
Married To: Eh, no one has stayed for long
Kids: I've had some in the past
Type of Vampire: Alcaeus
Other: She personally doesn't like other vampires due to her past experiences with them
Played By: Gecko319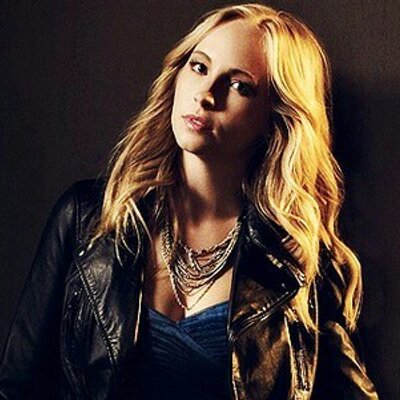 Name: Caroline West
Nickname: Care
Gender: Female
How old they look: She looks around her 20s
Age: 7,715
Description: She is a sweet vampire who has lost a lot of people in her long life. She has killed many people and regrets hurting them. When she was turned she was frightented and didn't know what was going on with her. She was freaked out when a vampire came to her and told her what was going on. Till this day she thanks him and goes to his grave site she made for him when a hunter in the 1960s staked him in the heart.
Crush: N/A
Dating: N/A
Married To: N/A
Kids: Has had 2 children but both passed
Type of Vampire: Helios
Other: She loves playing her violin
Played By: Loading.....
The Vampire hunters
Name: Tanner McCullum
Nickname: None
Gender: Male
Age: 28
Description: He stands at about 6'0 making him stand out a bit more than others. He has black hair and dark brown eyes. He is missing part of his ring finger due to a fight and he has a small tattoo of a dagger on his wrist. He is very cold and won't hesitate to kill a vampire if he sees one. He is nice to a select few and will protect others from the threats that may hurt them. He is very efficient and gets things done quickly. He grew up mostly on the streets with his family. When he was 10 his father was turned and he watched his mother get killed by his father. He ran away from his family and all he knew. He learned about the vampire hunters and was one of the youngest members, but he learned very quickly. He feels guilty about his mother's death and will do anything to wipe vampires out.
Crush: None
Dating: None
Married To: No one
Kids: None
Other: None
Played By: Gecko319
Name: Josephine Morgan
Nickname:Joe
Gender:Female
Age:20
Description:When she was younger her father used to teach her how to hunt vampires. He taught her how to bury her knife into anything dead yet living. She hated vampires. There was nothing to it. Her father was taken from her when she was only 10. She got her revenge when she was 12. She held no mercy for the vampire begging for his life. Now she made it her point to hunt vampires and kill them. Her mother worries she will get herself killed. She proved many times that she is perfectly capable of herself. When she was 19 she messed up at a party and got pregnant. She did not want to kill the child so she kept it. She tries to give Kaz the best childhood she can.
Crush:None
Dating:None
Married To:None
Kids:Kaz
Other:Kaz's name used to be her fathers name. She gave him her father name in respect of a great hunter.
Played By:Loading.....