-.- About Me -.-
Hello and welcome to my account. I guess since you're here you probably want to know about me so... well, I like writing. That's something, ooh yeah and playing video games (That'll become obvious real quick). I am just trying to stay alive on here since 90% of the population here left. I have an Instagram if you guys wanna check me out, it's my editing account for, drum roll please... video game characters. So yeah feel free to see what I'm doing in real time, my usernames the_imovie_editor so yeah, that sums that up. I don't have much of a life at this point, playing video games and running is mostly what I do with my life at this point. So yeah, that's a quick rundown of, well me.
~~ What I'm breeding ~~
Im currently not breeding anything since the update has made it hard for me to do anything.
~~Videogames I play~~
-Farcry 4
-Farcry 5
-Farcry Primal
-Assassins creed Odyssey
-Assassins Creed Origins
-Assassins creed Black Flag
-Vampyr
-Fallout 4
-Fallout New Vegas
-The Witcher 3
-Hitman 2
-Red Dead Redemption 2
-Skyrim
-Ryse: Son of Rome
-Dragon Age: Inquisition
- Shadow of War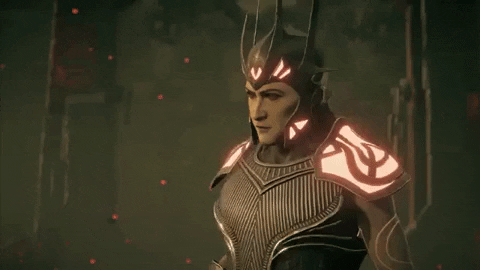 ~~Favorite YouTube channels~~
-PewDiePie
-Capn Des Des
-Shane Dawson
-Graenolf
-ERB
-Markiplier
-TheEpicNate315
-Oxhorn
-outsidexbox
-The Game Theorists
-Chills
-blameitonjorge
-Daz Games
-Reaction Time
~~Favorite bands/singers~~
-Panic! at the Disco
-Childish Gambino
-Twenty One Pilots
-Nicki Minaj
-Sia
-Imagine Dragons
-Ariana Grande
-Charlie Puth
-Melanie Martinez
-Fall Out Boy
~~Favorite Movies~~
-Lord of the Rings (all)
-Thor Ragnarok
-War Horse
-Black Panther
-Bohemian Rhapsody
-Fantastic Beasts
-Star Wars
-Assassin's creed
-IT
-O Brother, Where Art Thou?
-The Greatest Showman
-Doctor Strange
-Suicide Squad
-Pirates of the Caribbean
-Edward scissorhands
-Maleficent