HEY PEOPLE! I'M ILOVEPB87 BUT MOST OF MY REAL LIFE FRIENDS CALL ME ALABAMER! THE REASON FOR THAT IS NOT NECESSARY! I LEGIT DON'T KNOW WHY!
I AM LITERALLY ENTIRELY OBSESSED WITH DEAR EVAN HANSEN. SO, HOPEFULLY I'M NOT THE ONLY ONE AND LET ME KNOW IF YOU ARE TOO.
Hockey is my favorite sport
Bruins are m favorite NHL team and for college I like the Oswego Lakers
This is to the dogs, this is my prayer.
For those who have felt lost, misunderstood,
Here I am, to help you, through bad and good.
For you saved me, you have loved me,
I won't stop fighting till you are free.
Free from the world, where u are judged and hurt
Come to my arms my friend, I will lift you from the dirt.
I love you, I will save you in return.
Now I will return the favor.
Please copy this and post it on your breeder pages- spread the support about The Misunderstood!
I am obsesed with the walking dead! Let me know if you are to!
HELP MOURICE TRAVEL THE WORLD BY PUTTTING HIM ON YOUR PAGE!
I'M ILOVEPEANUTBUTTER87 MY FAVORITE BREED OF DOGS ARE PIT BULLS AND PUGS. ONE DAY I WANT TO MAKE A PUGIBULL BUT I DON'T KNOW IF THAT WOULD WORK.
I live in the u.s and i have 1 mouse, 10 chickens, a butt load of geckos, 2 tarantulas, 2 cats, a bearded dragon named Sharquisha
,
I AM A GIRL THAT LIVES IN THE MIDDLE OF NOWHERE I LOVE BACKYARD AGILITY AND ART.
MY POODLE IS ALSO AMAZINGLY TRAINED BY ME!!
Here's a few things about what I do on Dogzer
- I will NEVER EVER sell you a dog that is non LOD
SOME THINGS ABOUT MY DOGS
- My number one dog is Fionnula
-I will never sell her unless for 20,000 dogz and 10 premz
- I am starting to breed pugs
- Dogs never for sale are Fionnula
I breed huskies and whippets!
Anything above that will cost you 500 and on premz or
PEOPLE WHO MAKE THIS GAME AWESOME!
Amazonvixen- someone who loves agility as much as me
Sydlovesdogs- Someone who was funny and very talkative
JayZX535-another awesome person
Tash8-A fabulous person that talks to me a lot
Chase66-another awesome person
RileyPenny- one of my best friends on Dogzer
LunaFleur-An awesome person to talk to
AND EVERY ONE ELSE ON MY FRIEND LIST!
-My Chicken hatched her first chicks! 6.23.15
- My A versicolor tarantula died 7.6.15
- My LAST mouse died 1.23.16
I LOVE TO TALK SO IF YOU ARE ONLINE CHAT ON MY WALL!
file:///E:/DCIM/149NIKON/DSCN2985.JPG
There's some things that that can be changed about me but you ain't gonna change this!
Dogs for sale are in the forums! if you want one of my dogs thats not for sale, just ask! i always make deals
Dogs with a name like this * * mean they are either going to be sold or are on hold
1. Buy a dingo

2. have 5,000 dogz

4 . get a premz

5. have 10+ dogs(at a time)

I LOVE PUGS!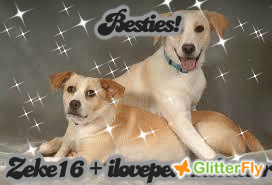 Thank you so much Zeke16!!!