I used to be a more active player on Dogzer, but life has since gotten in the way.
As far as Dogzer goes, I try to log on daily to check stats, care for a few dogs, and though slow to reply, keep track of messages. I do apologize if I don't always get back to you in a timely manner. I plan to be more active as soon as I'm able to, so feel free to message me if you need anything!
Note: I am no longer accepting random friend requests, but if you want, shoot me a message on my wall, get to know me a bit, and I'll consider.
All Dogzer rules apply.

Be advised, I don't sell my dogs (unless I must), so don't ask.

Don't ask me to buy your dogs. I have a preference and what you're offering is more than likely not what I'm looking for.

Don't ask me to join your group, register a dog to your kennel club, RP, etc.

No vulgar language of any kind.

**

Please don't take stuff from my breeder's page unless given permission or stated otherwise, especially my personal drawings (whenever I get around to uploading them).

**

Please try to limit how much shorthand you use when speaking to me, it can be unclear at times.

Please refrain from spamming my wall, my dog's wall, or my inbox with invites to breed, invites to play with your dogs, PMs like 'Hi,' 'How are you doing' or 'rfh4rgtrw,' winks, etc. They're pointless and take up space. If you would like to talk, my wall is always open.
Feel free to...
~ Ask questions,
~ Startup conversation ON MY WALL,
~ Vote for me, I'll vote back.
Repeat offenses will be reported.
**Will be reported immediately.
The Basics
Hi, I'm Queenie. I'm an adult player from Minnesota. Things I like and things I hate? I'll have to get back to you on the things I like, but rest assured, I absolutely hate pizza. My dreams for the future? My dream is to be an Intelligence Analyst for the Behavioral Analysis Unit. As for my hobbies... I have lots of hobbies. I just recently found a song that I really like, Adagio for Strings. If you'd like to know more about me, hit me up on my wall.
Extra Extra
At one point my family had an assortment of fish, including a convict cichlid (Janet Jackson), 8 piranhas (Michael Jackson) and two Remora (Thot). We also had two cats (Destine and Gray), two rabbits (Hops and Thumper) and a finch (Razor).

I am Afro-Puerto Rican (afropuertorriqueña).

I have ADD, Alopecia Areata, Moderate-Severe Anxiety, Moderate-Severe Depression, OCD and Trichotillomania.

I currently live in New York City.

When I came up with my handle, ProZack, I was unaware that it was an anti-depressant.

Potential puppers names: Starr, Seven, Sekani, Snortie, Vianey, Kiri, Myr
Meh Game
As of right now, I breed what I like, though my primary focus is German Shepherd Dogs.
German Shepherd Dog

Goal: 470 (for now)

Highest Cap: 437.569

Paws: N/A
Buying
I'm in the process of getting an Eternity Ruby for all my dogs... again, lol. I'm also just trying to focus on and train the dogs I already have. Until then, I will no longer be purchasing dogs.
Selling
As I stated above in my rules, I don't sell my dogs unless circumstances say otherwise, so don't ask. I tend to to grow quite attached. Even though they are just JPEGS, I don't love them any less.
Training Services
I'm considering training. That does not mean I will. If I do, I will train any dog up to three dogs at a time to [50hs] or [80hs] within the 7 day no sell back period. If I do get around to doing so, prices will be as follows:
50-59HS: 700 dogz

60-69HS: 800 dogz

70-79HS: 900 dogz

80HS: 1200 dogz (or 1 premz)

*

81-99HS: 1500 dogz (or 2 premz)

*

100HS: 2000 dogz + 1 premz and must have Eternity Ruby bonus

*
The initial purchase price will be included.
*Premz orders will have priority.
Other Games
Fire Emblem Heroes: 0920471248
Steam: 76561198295109679
Major In-Game Goals
Have all dogs at 80HS.

Have all dogs at 90HS.

Have all dogs at 100HS.

Obtain 1 progress star.

Obtain 1 golden paw.

Rank overall in top 50 players.

Rank overall in top 10 players.
Minor In-Game Goals
Obtain and maintain 5,000 Dogz.

Obtain and maintain 10,000 Dogz.

Obtain and maintain 25,000 Dogz.

Obtain and maintain 50,000 Dogz.

Obtain and maintain 100,000 Dogz.

Obtain and maintain 250,000 Dogz.

Obtain and maintain 500,000 Dogz.

Obtain and maintain 1,000,000 Dogz.

Open and manage a kennel club.

Rank overall in top 10,000 players.

Rank overall in top 1,000 players.

Rank overall in top 500 players.

Rank overall in top 100 players.

Rank overall in top 50 players.

Rank overall in top 10 players.
"...And so, the lion fell in love with the lamb..." he murmured. I looked away, hiding my eyes as I thrilled to the word.




"What a stupid lamb," I sighed.




"What a sick, masochistic lion." ~ Stephenie Meyer, Twilight
"A man is known by the silence he keeps." ~ Oliver Herford

"A people without the knowledge of their past history, origin and culture is like a tree without roots." ~ Marcus Garvey

"A question that sometimes drives me hazy: am I or are the others crazy? ~ Albert Einstein

"But just as flowers don't get to choose where they bloom, children don't get to choose their parents!" ~ Erza Scarlet, Fairy Tail

"For God so loved the world, that he gave his only begotten Son, that whosoever believeth in him should not perish, but have everlasting life." ~ John 3:16 (KJV)

"Friendship isn't about whom you've known the longest, it's about who came and never left your side." ~ Unknown

"I'm just tired. I'm tired of waking up to the same routine every day, seeing the same people, it's getting old. I'm tired of waking up alone and cold. Pushing myself to get out of bed. I'm just tired. That's my excuse." ~ Unknown

"Logic will get you from A to B. Imagination will take you everywhere." ~ Albert Einstein

"Love does not begin and end the way we seem to think it does. Love is a battle; love is a war; love is a growing up." ~ James Baldwin

"Out of clutter, find simplicity. From discord, find harmony. In the middle of difficulty, lies opportunity." ~ Albert Einstein

"Respect is for those who deserve it, not for those who demand it." ~ Anonymous

"Segregation was wrong when it was forced by white people, and I believe it is still wrong when it is requested by black people." ~ Coretta Scott King

"Some white people hate black people, and some white people love black people, some black people hate white people, and some black people love white people. So, you see it's not an issue of black or white, it's an issue of Lovers and Haters." ~ Eden Ahbez

"The only thing that white people have that black people need, or should want, is power - and no one holds power forever." ~ James Baldwin

"There are times when the mind is dealt such a blow it hides itself in insanity. While this may not seem beneficial, it is. There are times when reality is nothing but pain, and to escape that pain the mind must leave reality behind." ~ Patrick Rothfuss

"We obsess over perfection while forgetting the process of imperfection it takes to get there." ~ Various

"You can't treat people like s*** and then expect them to love you." ~ Unknown
To Write Love on Her Arms
Black Empowerment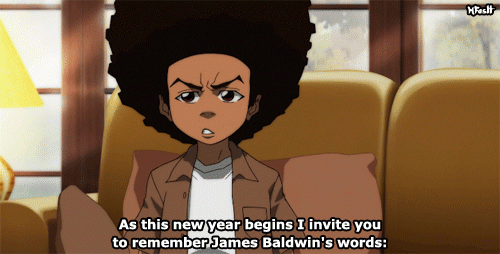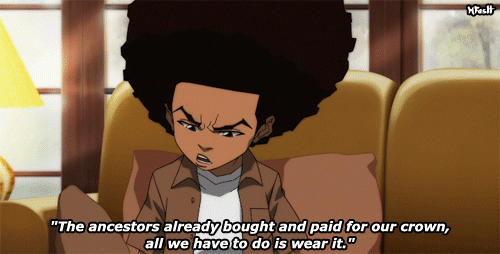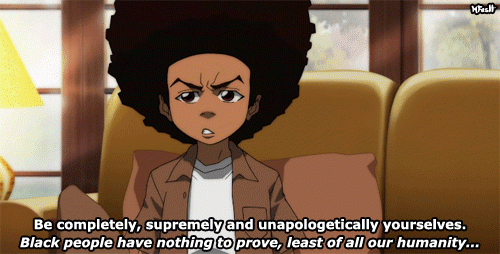 Gifts from Friends
Valerie135610

Chase66

ilovelabradors2
*More to Come*

Nos vemos de nuevo cuando todo lo escrito hoy me parezca una abominación y modifique esto por centésima vez.
Última actualización: Miércoles, 31 Marzo 2021 a 13:05